6 Questions To Ask Yourself When Hiring A Roofing Company in Calgary.
At PDQ Roofing we believe in building customer rapport as well as providing expert guidance to help a customer make informed decisions when it comes to the roof of their home.
There are currently more than a hundred roofing companies in Calgary, making the process of choosing the correct roofing company for your needs, a risky one. In a previous article, we touched on 7 key aspects to consider when selecting a roofing company. In this article, we will be going over 6 questions to ask yourself to make sure you are touching on those key aspects that can define the quality of your experience in your renovation/repair project.
Calgary Roofing Contractors
How good are the company's reviews?
If recommendations from friends are not possible, online reviews and testimonials can be the next best thing in assessing a company's work record and philosophy. Check out the company's ratings. Any competent and reputable company's reviews will consist of mostly positive reviews with a few bad ones. Infrequent bad reviews are not a negative sign, but actually a good one. It helps to understand that no one is perfect, and sometimes the customer's expectations are misunderstood. The real problem lies in companies with perfect 5/5 scores that reek of disingenuous paid reviews.
How long will it take?
The cost of any project is relative to the time it takes to get it done. When making your decision about which roofing company to hire, make sure that the work schedule is clearly defined within the quote and contract they send you. Ask for the scheduled start date and estimated end date.
How much will it cost?
When it comes to any decision as big and important as a reroof on your home cheaper is not equal to better. The costs of operating a legitimate roofing company (paying taxes, worker's insurance, abiding by regulations) are the same for most reputable roofers. If you come across any quote that is substantially cheaper then you need to evaluate one of these possibilities: 1) an inaccurate inspection and takeoff when evaluating the scope of work, 2) a misunderstanding regarding the nature of the work to be done, 3) different materials and/or methodology being used for the work that is going to be provided, 4) not earning a reasonable profit on the project (this could lead to potential business bankruptcy). Don't hesitate to ask companies to explain their proposals/quotes, that way you will be able to identify the key differences between bids.
Is this the only price/deal/service I can get?
Any roofer worth their salt will recommend and encourage you to get at least 3 estimates from different roofing companies on the work you wish to get done. This will allow you to see the value associated with cost as well as get a tighter grasp on the way roofing companies go about solving your specific roofing needs. Checking out different potential roofing companies will also help you decide based on their customer service, availability, open communication, and overall trustworthiness. These are values that, while they can't be quantified, go a long way when it comes to a successful reroof project.
Are they insured against workplace accidents?
Roofing professionals go out of their way to avoid any accidents in the workplace, but unfortunately, sometimes situations are out of anyone's control. In the event of an accident in the workplace, you need to be sure that the company you hire has liability coverage as well as an updated Workers Compensation Account and a government certified safety program. As a homeowner and potential customer, feel free to ask for a copy of this documentation and check for their validity as well.
Do I have all the information I need to make an informed decision?
As you research different roofing companies, don't be afraid to ask questions. Reputable roofing companies will encourage questions. The reason for this is because an educated customer will make the right decision according to their needs and thus will, ultimately, be fully satisfied with his/her decision and happy about their new roof.
Call PDQ Roofing @(403) 680-4656 now to talk to a certified roofing expert and let's chat about your reroofing needs.

Let's talk about your roofing needs:
Call: (403) 680-4656
Email: [email protected]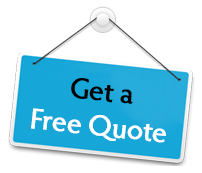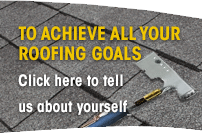 Two of our key customers: