Calgary Roofing Company
Residental New Roofing, Re-Roofing, and Repairs
PDQ's Roofing's family-business founders have been providing quality roofs and roof maintenance to residential home builders, homeowners and property managers in the Calgary and surrounding areas since 1956. When considering hiring one of the many Calgary roofing companies, here's how we stand out:
Our Process: Watch the below video to see our roofers re-shingle a roof in McKenzie Lake, Calgary.
All PDQ jobs start with the loading of the shingles and the setup of the work to be done.
All reroofs start with a careful tear-off of the existing materials and a thorough cleaning and preparation of the roof deck.
Prior to installing the new shingles the eave and valley protection materials are laid in place, the eave and valley flashing is installed and a full felt sub-roof is installed over the entire roof deck surface.
We also inspect the roof integrity and advise you on recommended repairs. Luckily for this Calgary home owner (see above video), we caught a problem early and saved them from future damage to their home.
The new roof shingles are installed to the manufacturer's specifications using the industry standard good roofing practices and safety procedures.
Once the roof is completed a thorough site cleanup is completed.
PDQ Roofing, "perfectly delivered quality, done pretty darn quick".
At PDQ We Dare To Care
As a professional company we maintain our COR certification. COR is recognized by Occupational Health and Safety as well as the Worker's Compensation Board as a necessary method of operation to insure that all of our workers working at your property have received the required safety training and certification. We perform both internal and external audits on a regular basis so that we can participate in these government programs:
Certificate of Recognition (COR)
Partners in Injury Reduction (PIR)
And for the protection of the public and our workers we have:
$5,000,000.00 of Public Liability & Damage Insurance
Full Worker's Compensation Coverage
When researching Calgary roofing companies, it is important for you as the homeowner, builder or property manager that the roofer has proper insurance. Proper insurance eliminates your liability for any accidents that may happen during the course of work. Please note that many construction companies are not COR certified, so we believe this gives us an edge over a number of our competitors in terms of safety and quality.
PDQ Roofing's family business founders have successfully been completing residential new roofs, re-roofs, roof repairs, roof renovations and shingle replacements in the Calgary area since 1956.
Calgary Roofing 101
Here are a few considerations on custom roofing.
Roofing Considerations for Custom Homes
If you are in the market for a custom built home, one thing you will realize is that there are different kinds of roofs to suit different climate conditions and homeowner preferences. The cost for a new roof depends on: the size/shape of the roof, the roof pitch/slope (low to steep), the roofing materials chosen, the level of expertise of the roofing tradesmen and the site safety precautions put in place. Some of the most important factors to consider when installing a new roof include:
Ventilation Requirements and Condensation Precautions
Roof Flashing Used at the Protrusions, Abutments and Edges
Suitability and Durability of the Roof Shingles for the Local Climate Conditions
Life Span of the particular Roof Shingles Chosen
Texture, Colour and Architectural Detailing of the Roof Shingles
There are a number of technical issues that can arise when constructing a watertight roof assembly. Roofing is essentially on-site factory work, thus a great deal of care, attention and professionalism is required. Roofing installers need to have the required training, expertise and experience with the type of roof shingles being used. Ideally, roofing installers are authorized and supervised by an Alberta Trades Certified Journeyman Roofer. PDQ Roofing is owned and operated by an Alberta Trades Certified Journeyman Roofer.
Tips for correctly assessing your roof's health: Is it time to repair or replace your roof?
Being able to correctly determine the time to replace or repair a roof can be a daunting challenge to most homeowners. The main reason for this is because no homeowner wants to unnecessarily replace a roof that only needed localized repair, nor would they like to have to replace a roof after spending money on what they initially thought could have been fixed with a small repair. In other words, correctly assessing the status of your roof, and the proper care that it needs, could determine how costly the maintenance of your home's roof can be.
One thing that every homeowner needs to understand is that roofs have a finite life. Eventually, roofs will wear out and will need to be replaced at some point. The longevity of each particular roof will depend on both the weather and the material with which it was made. Some materials, like asphalt are affordable and popular but unfortunately, in the long run, they don't fare well in places like Calgary where the weather fluctuates. The key concept is to be able to assess in time the correct plan of action to take when it comes to the roof.
Check for early signs.
The best way to understand your roof's possible needs is to be able to detect the early signs of roof deterioration. In order to do this, you must make a habit of checking your roof's condition at least once a year, preferably at the same time of the year when there is no snow to cover up any possible damage. With the aid of technology, you could even take a picture of your roof in the same angle each year and then file in a cloud service for later perusal.
There are two places to routinely check for roof deterioration: inside and outside indicators. Checking for inside indicators is easy, look out for dark and damp areas on your ceilings, signs of peeling paint on roof overhands, signs of damp spots and/or water stains on pipes near furnace. When checking for outside indicators, make sure you are following proper safety guidelines and wearing adequate gear. You should look out for overall roof deterioration from element exposure (sun, rain, snow, wind) like curling, blistering, rotting, buckling shingles. Be also on the lookout for missing shingles due to high winds, and damaged flashing which exposes your roof to moisture penetration and leaks.
Understanding the damage
Now, you have assessed your roof and have determined that there is some damage. How do you know if it is repairable or if you will have to re-roof your house? Some damages like missing shingles due to wind damage, or small leaks on an otherwise sound roof are problems that could easily be addressed with squirting some roofing plaster, or sealant along the flashing, or replacing shingles by removing the torn or damaged shingles and slipping the new one in place. Other damages, however, like curled up shingles, can expose the underlying structure of your roof and threaten the integrity of your house's construction.
Final takeaway: Prevention.
The important takeaway is to rely on your power of observation. Don't wait until leaks are swarming your ceiling to determine that there might be some roof work to be done. Roof maintenance is all about timely observation, a simple repair can escalate into a full re-roofing job if it is caught too late. If you're still unsure about the state of your roof and or the course of action to take in terms of roof repair, you can reach out to us to discuss your roofing needs or get a free quote!
Calgary Roofing Companies – Our Roofing Testimonials
These three videos contain some of our testimonials that can be found on our Google reviews.
Roofing Safety: What to Know
Safety is the number one concern among Calgary roofing companies. Calgary roofers spend time, energy, and money to train their staff and make sure that their employees are up to date on all safety procedures regarding the line of work. While there are many roofs that are easily accessed and can be worked on relatively safely, accidents are accidents because of their unpredictable nature. The only way to effectively prevent accidents is to try and anticipate possible threats ahead of time.
If you want to do some roof work yourself, or are just curious about safety procedures regarding roofing, we have compiled essential safety checks to abide by when working on your roof. While some of these recommendations might seem obvious to you, when it comes to activities that could result in crippling injuries or death, it never hurts to err on the safe side.
First and foremost, having a checklist with important safety key points is an extremely handy tool to make sure that nothing has been overlooked when it comes to safety. Make sure you have a clean and organized work area that is safely blocked by children and pets. Before starting any work, identify potential hazards and unsafe areas like powerlines, cesspools, fences, etc. Also, follow local bylaws, provincial and federal safety regulations. Check with your insurance provider to ensure you are not violating your insurance policy.
Falls Prevention. One of the most dangerous and unfortunately most frequent accidents while doing roofing work fall. To minimize the potential risk, make sure you are not working on a wet roof, you are using safe footwear (no open sandals), work area is kept clean of dirt, tools, and debris as much as possible, always wear the corresponding protective gear (helmets, safety harness), and rely on safety equipment like harnesses, nets and guardrails. We recommend you take a licensed construction safety course and get properly certified.
Ladder Safety. Make sure you set up your ladder correctly on an even surface with level footing, away from the aforementioned potential hazards like electrical wires, and either tied off at the top or secured with a brace. Identify the correct size of the ladder for the work needed, if the ladder is too short, you cannot try to make up for the required height by setting it closer to your home's wall, this makes the ladder unstable and prone to tip over. Never leave ladders unattended, they must be stowed away every day after the work for the day is done.
Roofing Materials. Roofing materials are very heavy. Make sure that when lifting heavy materials, always use your legs and not your back to avoid possible hernias. It is preferable to carry one bundle at a time to ensure safety up the ladder and on the roof instead of trying to move all of the materials in one trip. Try to store materials close to the roof to avoid having to walk long distances to retrieve new material each time. We hire a craning company to do our lifting to reduce the likelihood of injuries.
Safety Equipment. Before starting any roofing work, there is an associated cost to be included on your budget and that is all the necessary safety equipment needed to work: eye protection, ladder stabilizer, rope, work gloves, netting, guardrails, safety harness, roof brackets, and scaffolding.
Over the years, roofing companies have been able to perfect their safety checks before starting any roofing work by conforming to local codes of safety approved by Canada's Centre For Occupational Health and Safety; therefore, if possible, we recommend you find a good roofing company you can trust to take care of your roofing needs. As a professional roofing company, at PDQ Roofing we maintain our Certificate of Recognition (COR) certification every year. COR is recognized by Occupational Health and Safety as well as the Worker's Compensation Board as a necessary method of operation to ensure that all our workers working at your property have received the required safety training and certification. We perform both internal and external audits on a regular basis so that we can participate in both governmental programs: COR and Partners in Injury Reduction (PIR). Call us now and let's talk about your roofing needs.
Let's talk about your roofing needs:
Call: (403)-282-9762
Email: [email protected]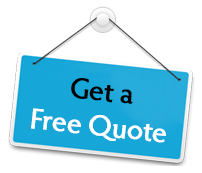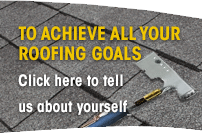 Two of our key customers: